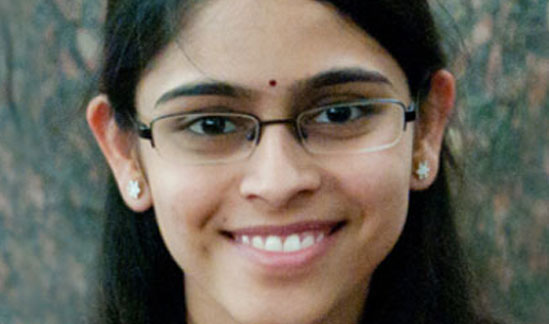 THE ARUNDHATI FOUNDATION
The Arundhati Foundation is a private, non-profit foundation started by Dr Shubhangi Sanjay Tambwekar and Mr Sanjay Achyut Tambwekar in the memory of their daughter Dr. Arundhati Sanjay Tambwekar who passed away in a gruesome road-traffic accident in Vellore on the morning of the 9th September 2014.
Arundhati was on the way to CMC Vellore where she was Post Graduate Registrar pursuing her Diploma in Clinical Pathology. She was riding pillion with her fiancé both wearing helmets.
Citizens are the moving force behind initiatives to ensure safety on roads. Click here for more

K.C.Deepika

All of us at Siyawoman, have only one word for this brave crusader – Respect! Much respect and admiration from our entire team. Click here for more

Namita Kutty

काही लोकांची जातकुळीच वेगळी असते. आलेल्या संधीचे तर ते सोनं करतातच, पण त्रासदायक, दु:खद गोष्टीतून पण असं काहीतरी निर्माण करतात की आपण सामान्य माणसाने थक्कच व्हावे. Click Here

Rashmi Sathe

YOUNG WARRIORS - Students Use their Off Time to Launch `Safer Roads, Safer India' Campaign. Click here to read more 

Ipsita Basu

A bid to save lives after the death of their precious one.
Our interview with the Navhind Times dated Sep 25, 2016. Click here to read more

Danuska Da Gama

"Road Safety needs to be taken seriously.

I would recommend others to invite this couple for a talk on Road Safety in their office"

Manoj Kabre, Vice President - Sales & Marketing

"Many Road accidents can be prevented if proper precautions are taken.

Bengaluru -based The Arundhati Foundation has been facilitating this process".

Click to Read More

Varsha Rao

"Among their notable work is voluntary fixing accident-causing,

potholes with a temporary old mix"

Ipsita Basu, for The Economic Times,

"They Fight for Safe Roads after losing Daughter in Crash"

The Economic Times, Bengaluru,

"Most people in their situation go into a shell but it is remarkable that they choose to speak about this,
share their stories and work towards road safety"

Dr. M A Saleem, Ex Additional Commissioner (Traffic) Bengaluru.
Social Impact
"Together we can make a difference"
Reached over 7500 people, of which more than 1200 have taken the Pledge for Road Safety
41 potholes, 3 cleaning drives, 13 bins, 7 road safety improvements
8 new aids, 20 aids repaired
2017 : Dr. Aswathy Menon
2016 : Dr. Kiruthiga Gnanasekaran
2015: Dr Vishnu Chandrakumar
2014: Dr Eliza Koshy
5 winners of BioQuiz
100 Students receive text books